Shop the look
Choose options
||amount|| of ||total_items|| items selected.
||amount|| of ||total_selected|| items require option selection.
Meet Reverie Tote
Boundless Appeal: Unisex Design and Soft Touch
Dissolving the boundaries of conventional gendered aesthetics, the Reverie Tote embraces the nuances of unisex allure, an iconoclast that challenges antiquated norms with its universal charm. It also boasts a soft touch, using recycled leather that ensures durability and complements various outfits and occasions.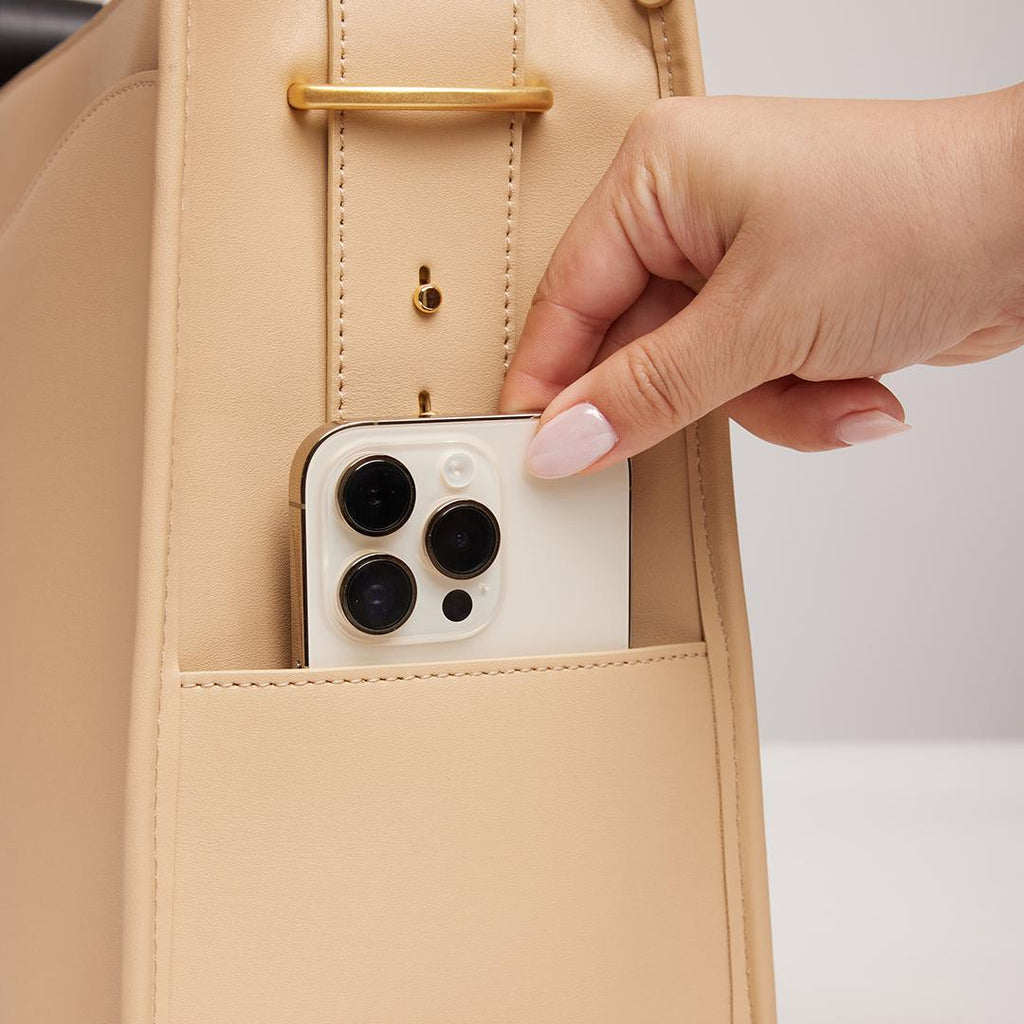 Perfect for Both Work and Travel
With a captivating symphony of form and function, the Reverie Tote redefines the paradigm of adaptable luxury, effortlessly transitioning from corporate boardrooms to global escapades. It bespeaks a harmonious union of professional poise and travel-ready panache. The exquisite architecture of this tote evokes a sense of versatile luxury that seamlessly complements diverse settings, be it the exalted confines of an executive office or the spirited allure of exotic locales.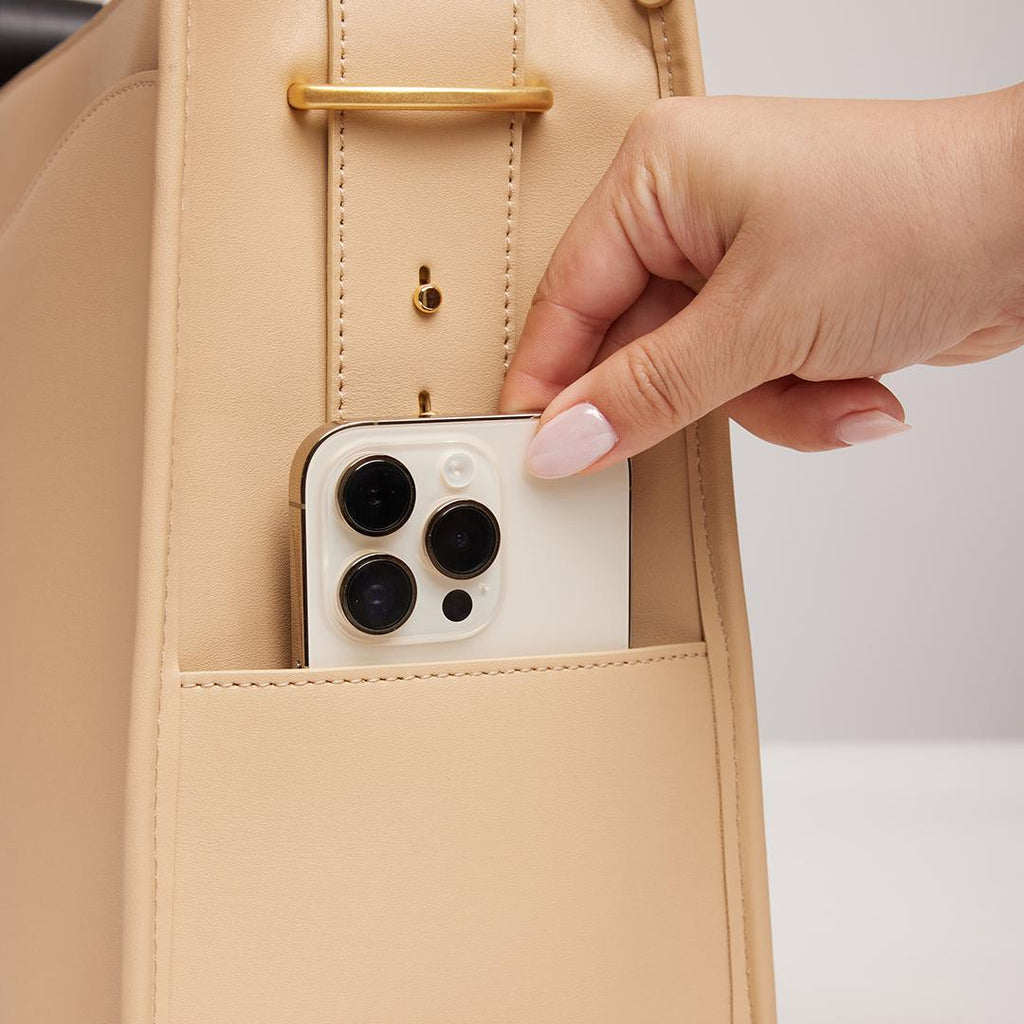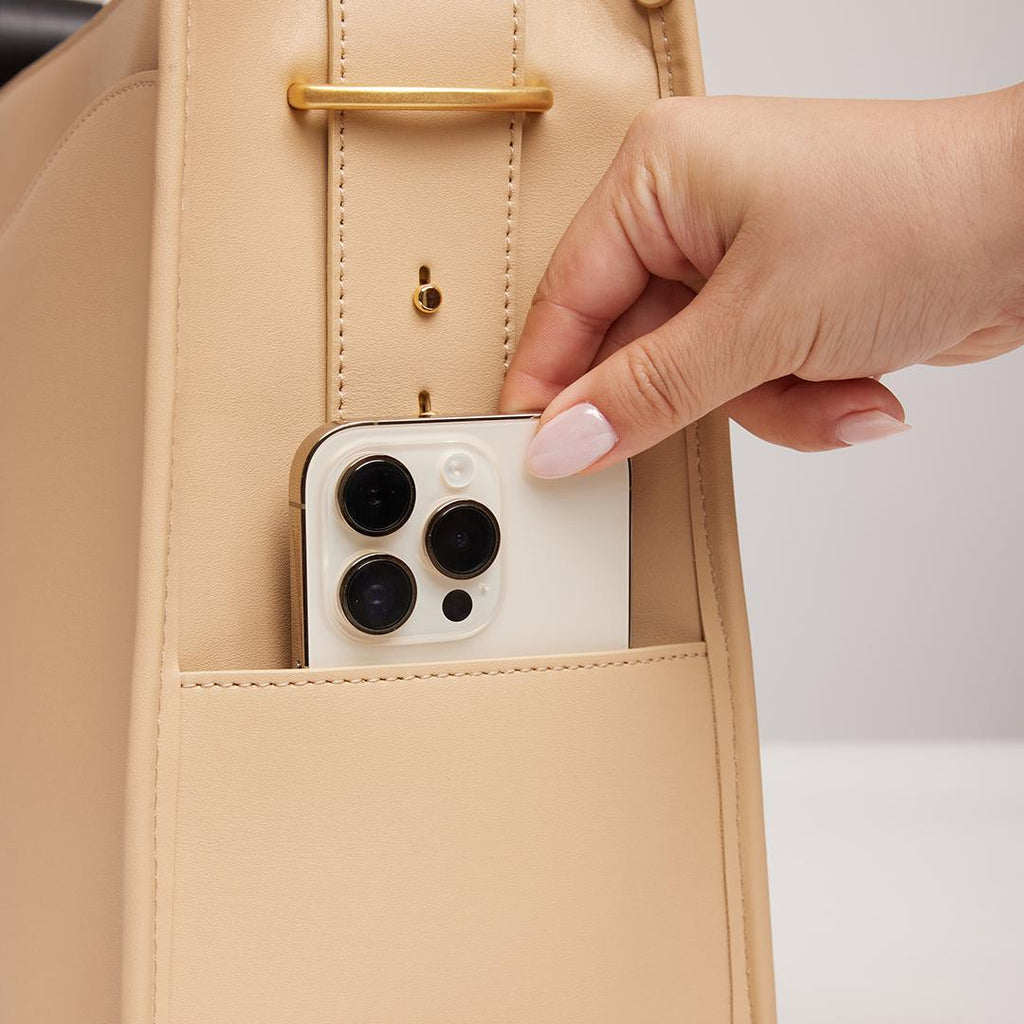 4 Ways to Style
Modish Handbag: Drape it gracefully over your forearm, infusing your ensemble with cultivated chic. Shoulder Elegance: Engage tactile pleasure with the adjustable shoulder strap, embracing divine ease. Crossbody Marvel: Effortlessly metamorphose into a contemporary cosmopolitan nomad. Travel Companion: Embrace luggage handles with assurance and grace, exuding refined practicality.
Effortless Access, Abundant Space
The capacious central compartment, an oasis of indulgence, graciously accommodates the most essential of accouterments, including the corporeal sanctum of laptops up to 16 inches in size. Equipped with pockets on both sides and front and back, each of your essentials finds its rightful home.
Style with a Green Heart
Step into a world of conscious luxury with the Reverie Tote. Our Reverie collection not only has a supple modern finish but also helps reduce waste for the environment by fully utilizing leather materials. Adding to its allure is the built-in water and stain-resistant feature, which offers peace of mind and effortless maintenance.
Reverie Tote
Description

Made of Re-Plastic leather, the Reverie Tote has four unique ways to style. Featuring a detachable strap, it effortlessly transitions from a tote to a shoulder bag, crossbody bag, or even a handheld bag. The large capacity design makes it possible to carry up to a 16-inch laptop. It has pockets on both sides of the bag. The lightweight design ensures that you can carry your belongings with ease and comfort throughout the day. A back pocket allows you to easily slip it over the handle of your suitcase.
Color / Material
Buttercream / Re-plastic Leather