The Coast Backpack
Boost Your Productivity on the Coastline: Where Work and Adventure Converge
Shop the look
Choose options
||amount|| of ||total_items|| items selected.
||amount|| of ||total_selected|| items require option selection.
Perfect for Work and Travel
With the Coast Backpack by your side, you'll be the multitasking superstar of both the office and the road. Its sleek design and professional flair make it an absolute winner in any workplace setting. But wait, when it's time to unleash your wanderlust, this backpack will transform into your trusty travel buddy, ready to explore the world alongside you.
Shop the look
Choose options
||amount|| of ||total_items|| items selected.
||amount|| of ||total_selected|| items require option selection.
Who Said Backpacks Can't Be Fashionable
The removable straps make it possible to carry the Coast Backpack in four fantastic ways. Wear it as a backpack to evenly distribute the weight and conquer the day. Feeling a bit edgy? Carry it with the handle. You can also tuck in your strap to make the back look as clean as a hand-carry bag. And if elegance is your middle name, grab it by the top handle for an instant dose of sophistication.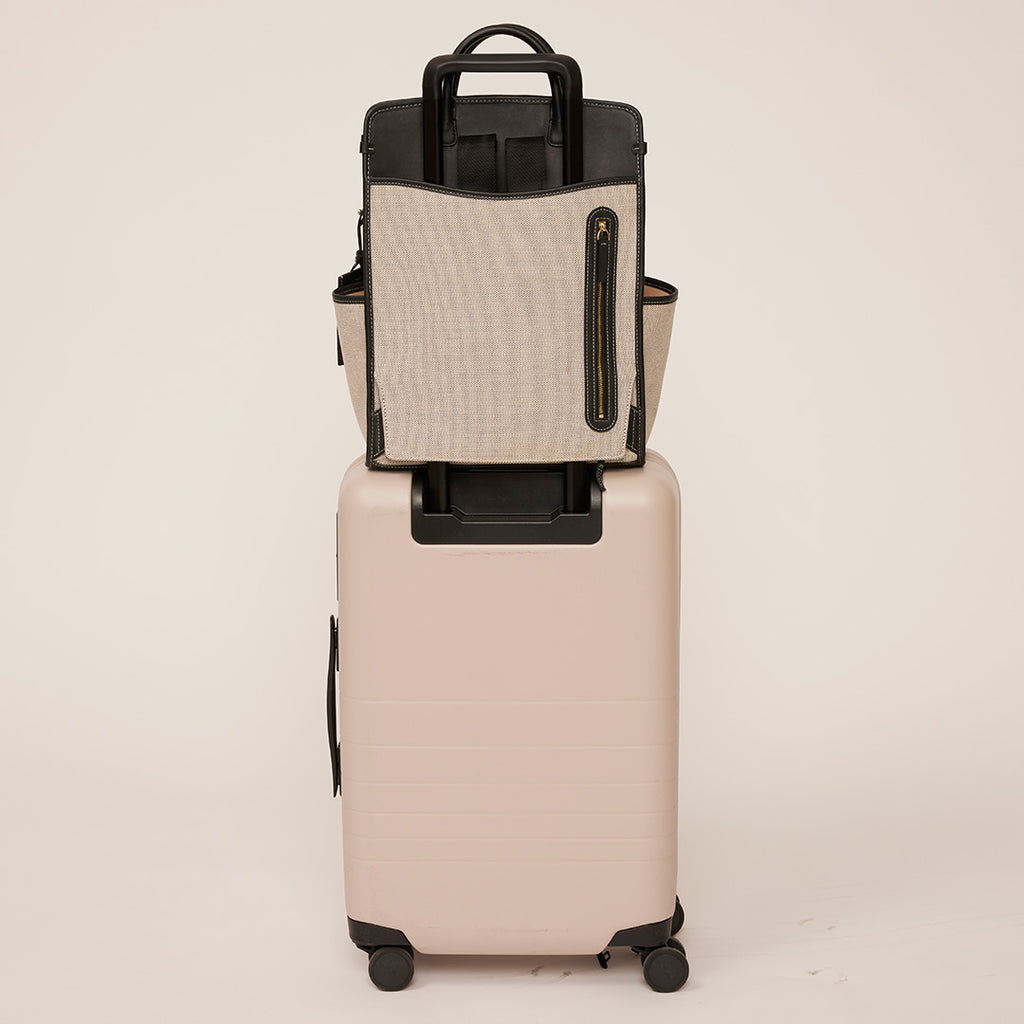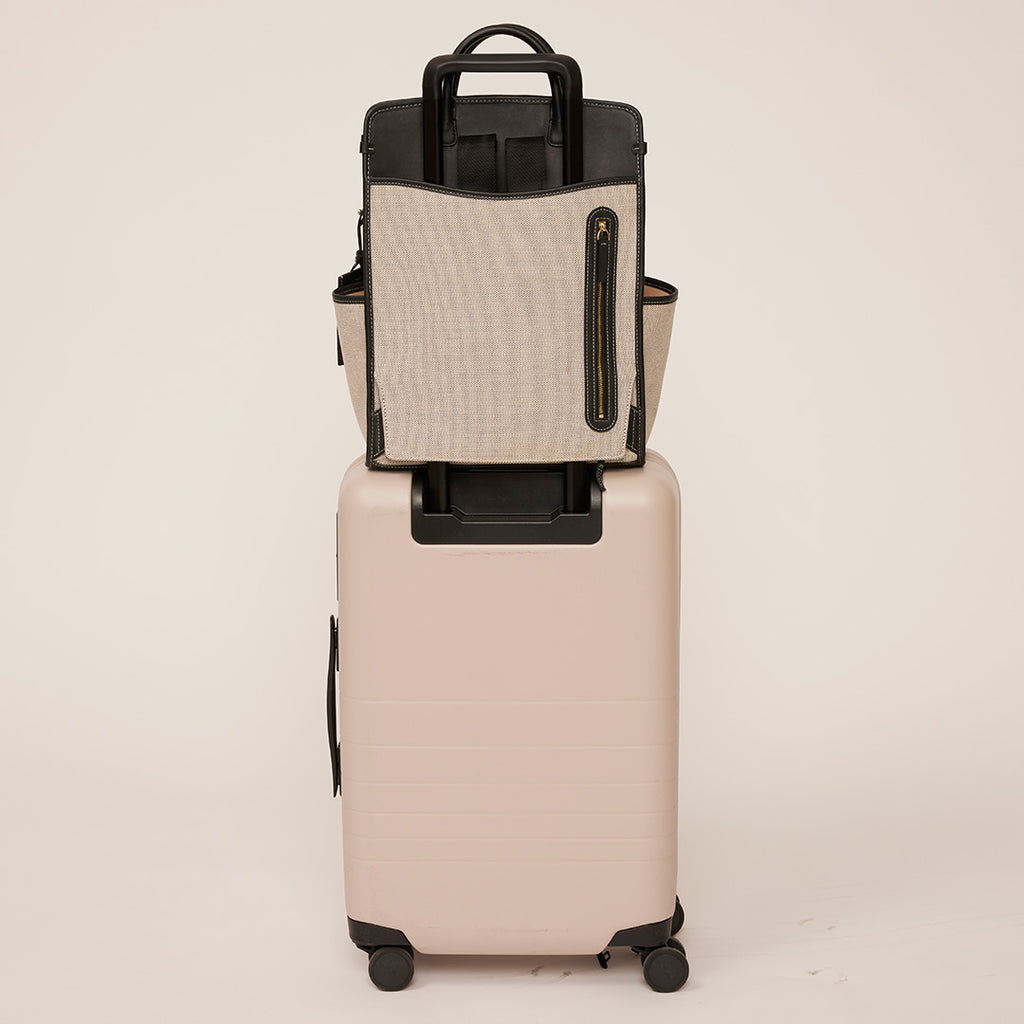 Innovative Laptop Sleeve and Luggage Slip-on Feature
Hey, we've got your back (literally!) with a sneaky back pocket to keep your valuables safe and sound. It ensures your essentials stay snug and secure during your adventures. Oh, and did we mention it seamlessly slips onto your luggage handle? We've added an extra touch of convenience with a zipper at the bottom of the laptop sleeve. Unzip it, you can effortlessly slip the backpack onto the handle of your luggage, making that hectic airport dashes a breeze.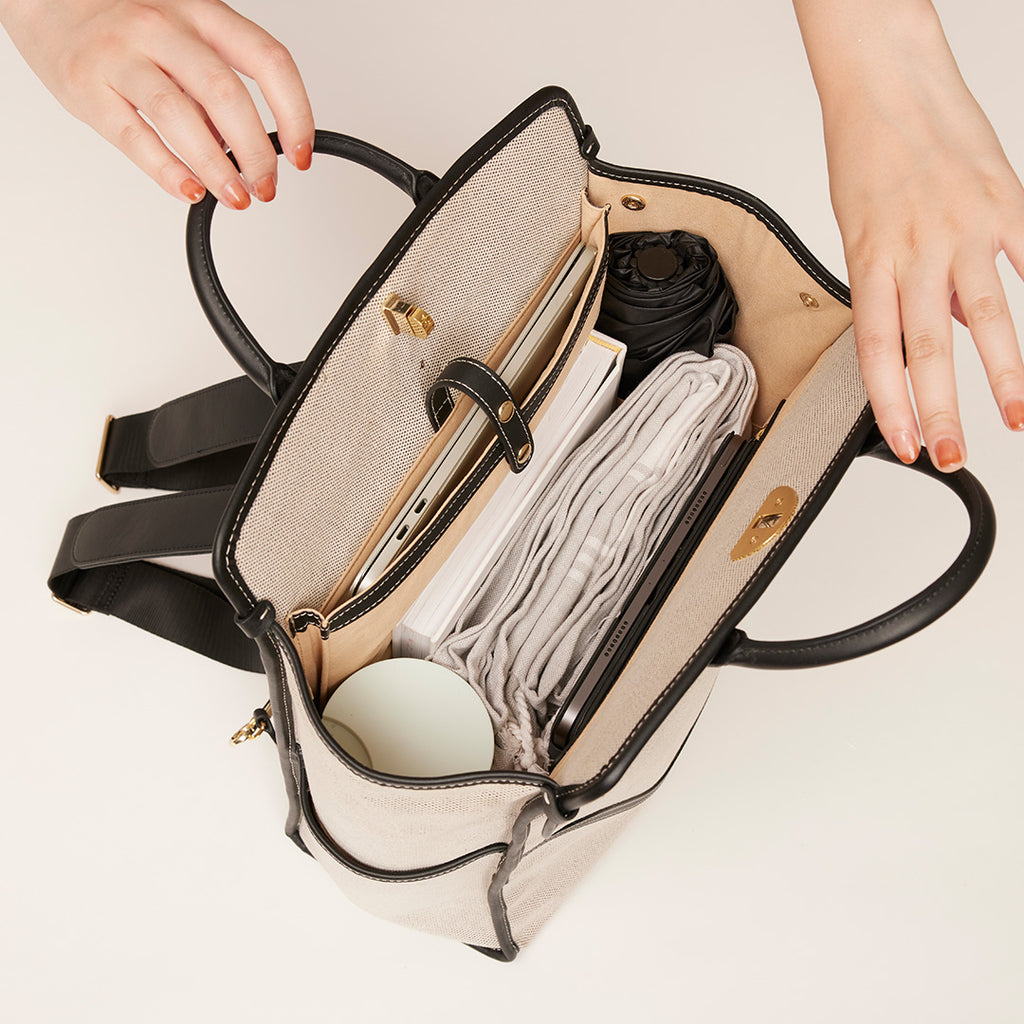 Roomy Central Compartment and Easy Access
When it comes to space, the Coast Backpack's spacious central compartment opens wide, inviting you to throw in everything you need. Whether it's your 14-inch laptop or a stack of documents, this backpack has got you covered. No more wrestling with zippers or cramming things in. Just grab what you need with ease and conquer your day like a boss.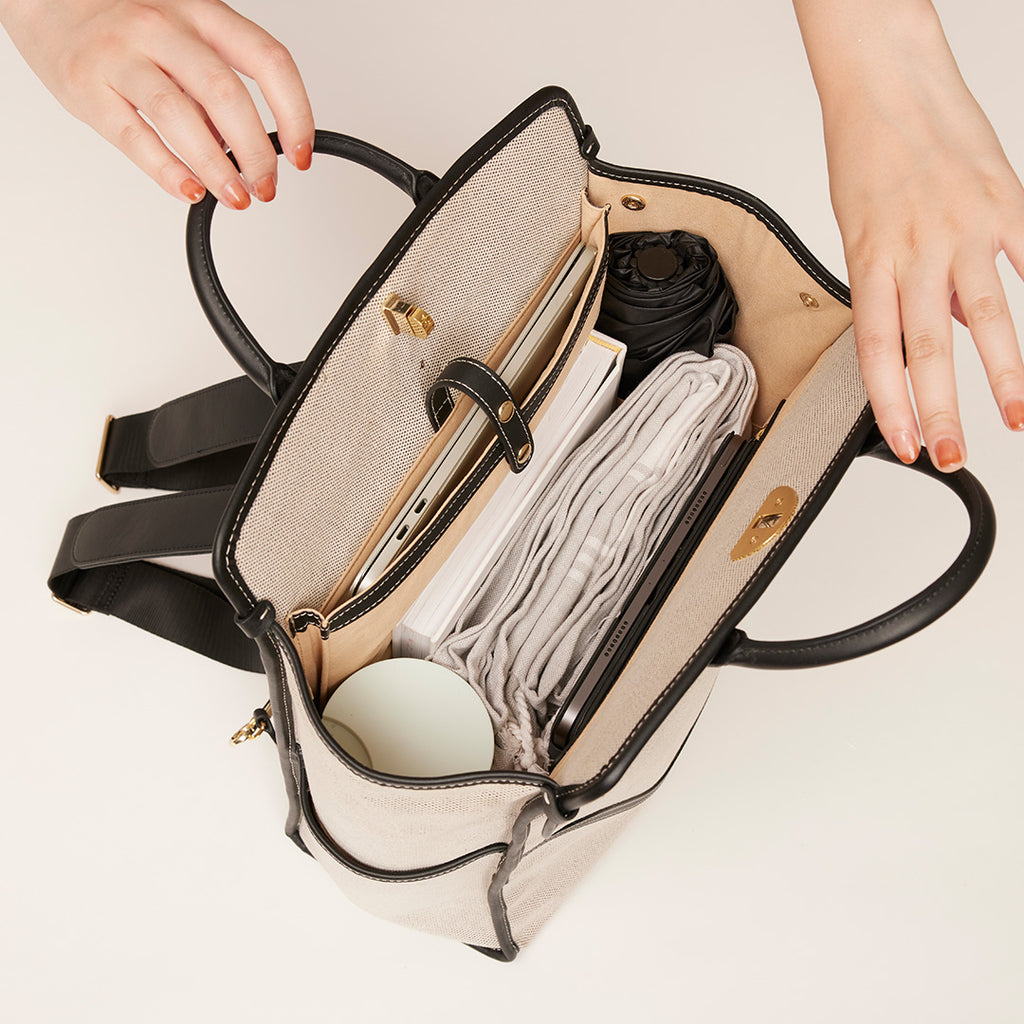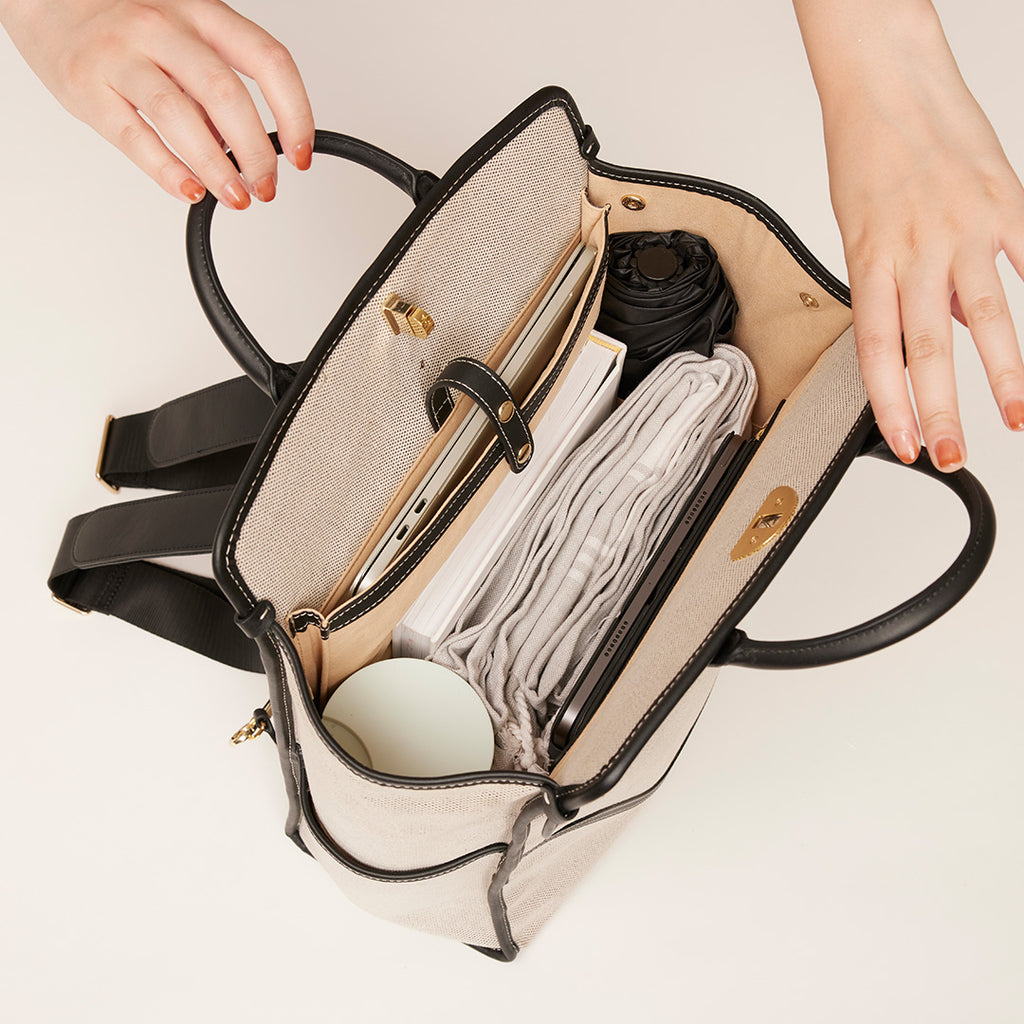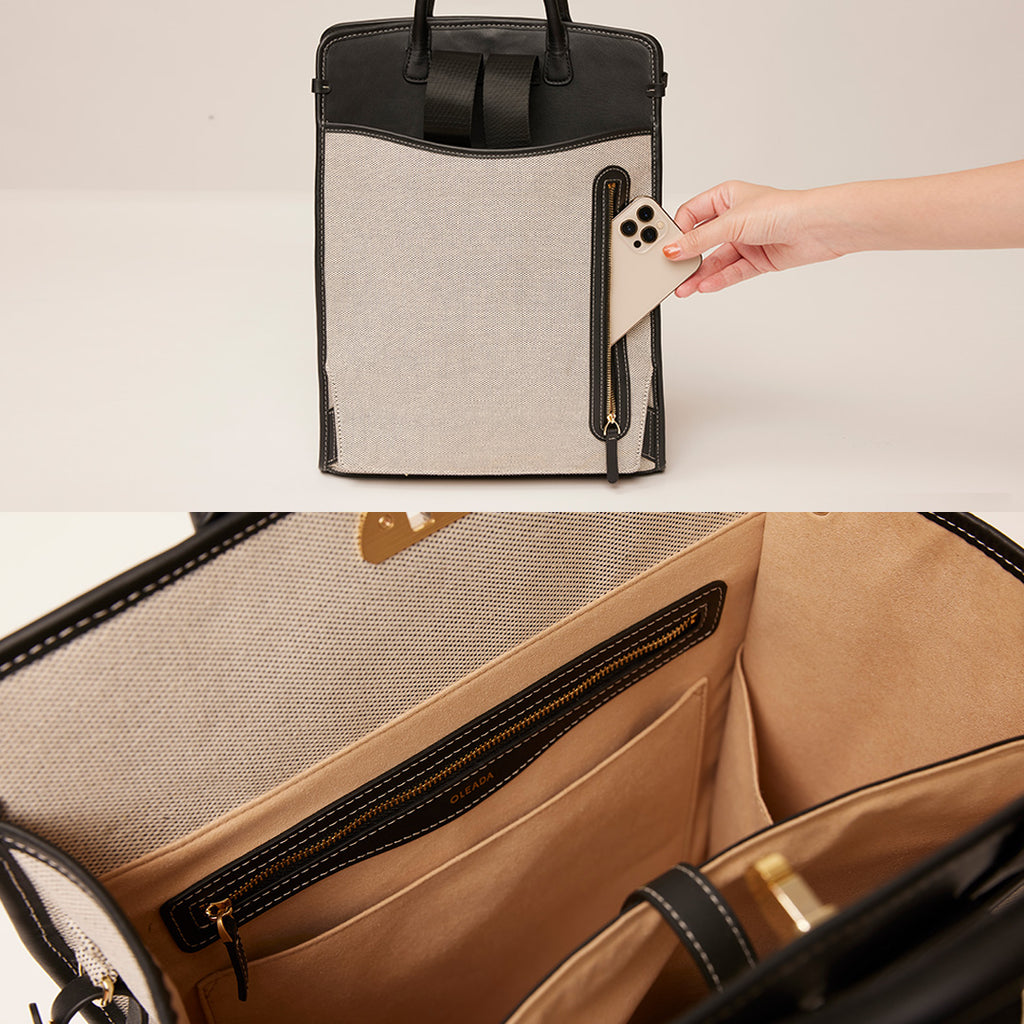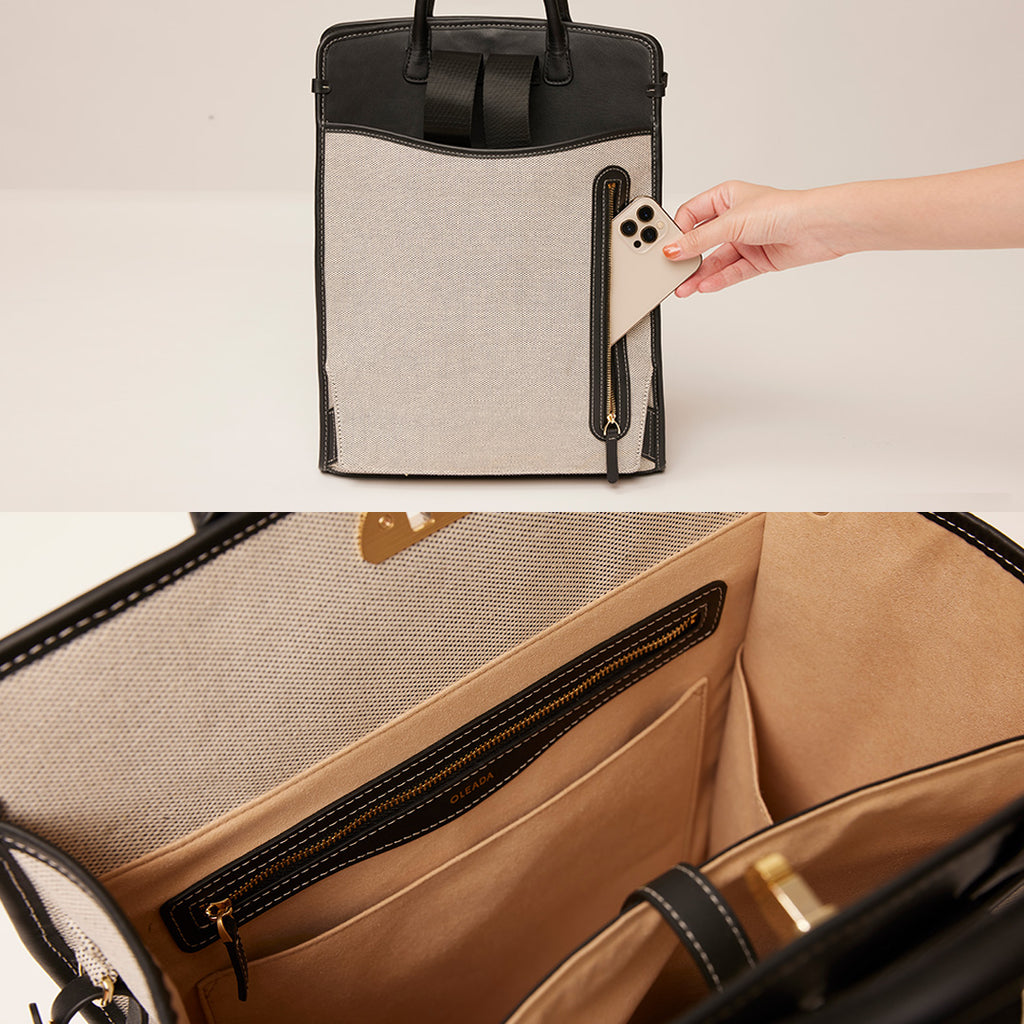 Pocket Paradise
The Coast Backpack is a true organization enthusiast's dream come true. Inside, you'll discover 3 interior compartments specifically designed to accommodate your water bottle, umbrella, and laptop. No more tangled messes or leaky surprises. Need quick access to your keys or a snack? 3 small exterior pockets are here to save the day.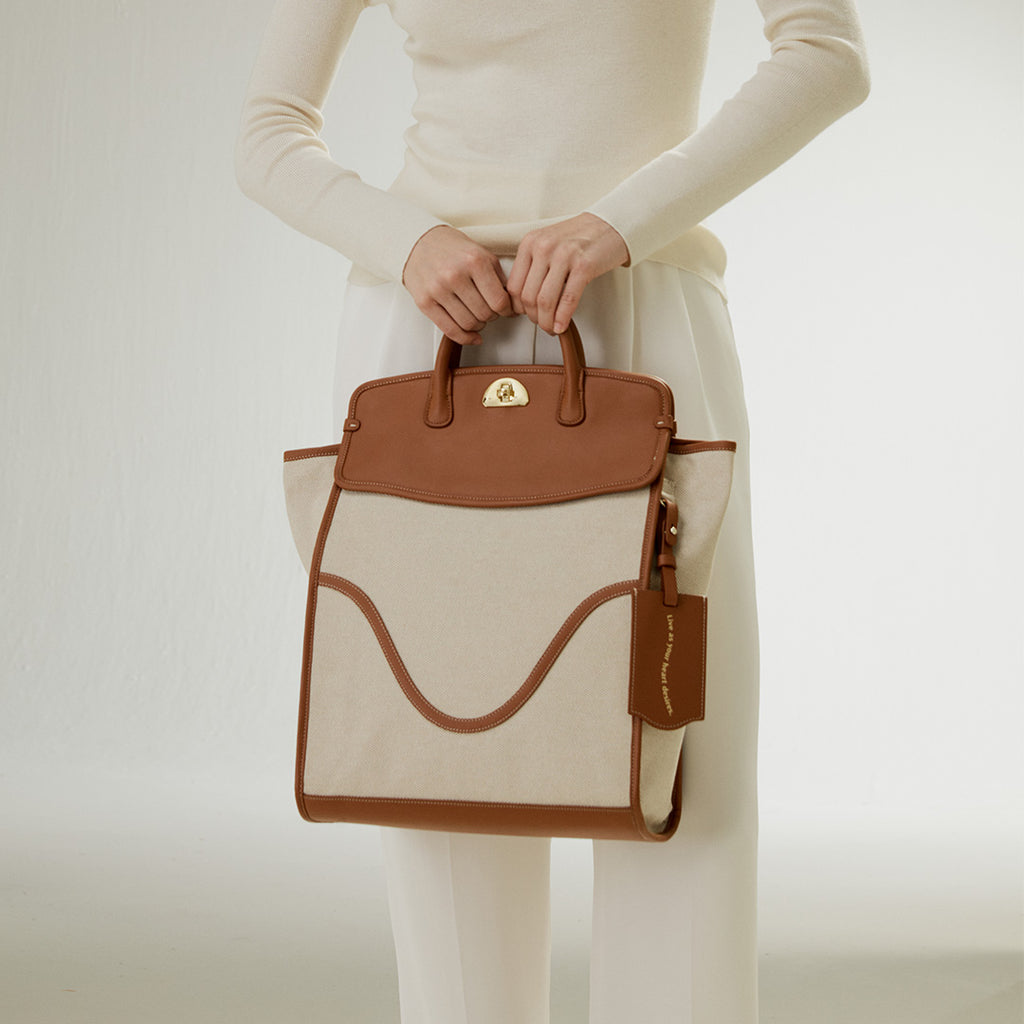 Crafted with sustainability in mind
The canvas is derived from biodegradable hemp fibers, reducing waste and environmental impact. The leather is crafted from re-plastic leather, repurposing plastic waste into a stylish alternative. These eco-friendly materials also make sure the Coast Backpack is as light as possible without compromising on durability.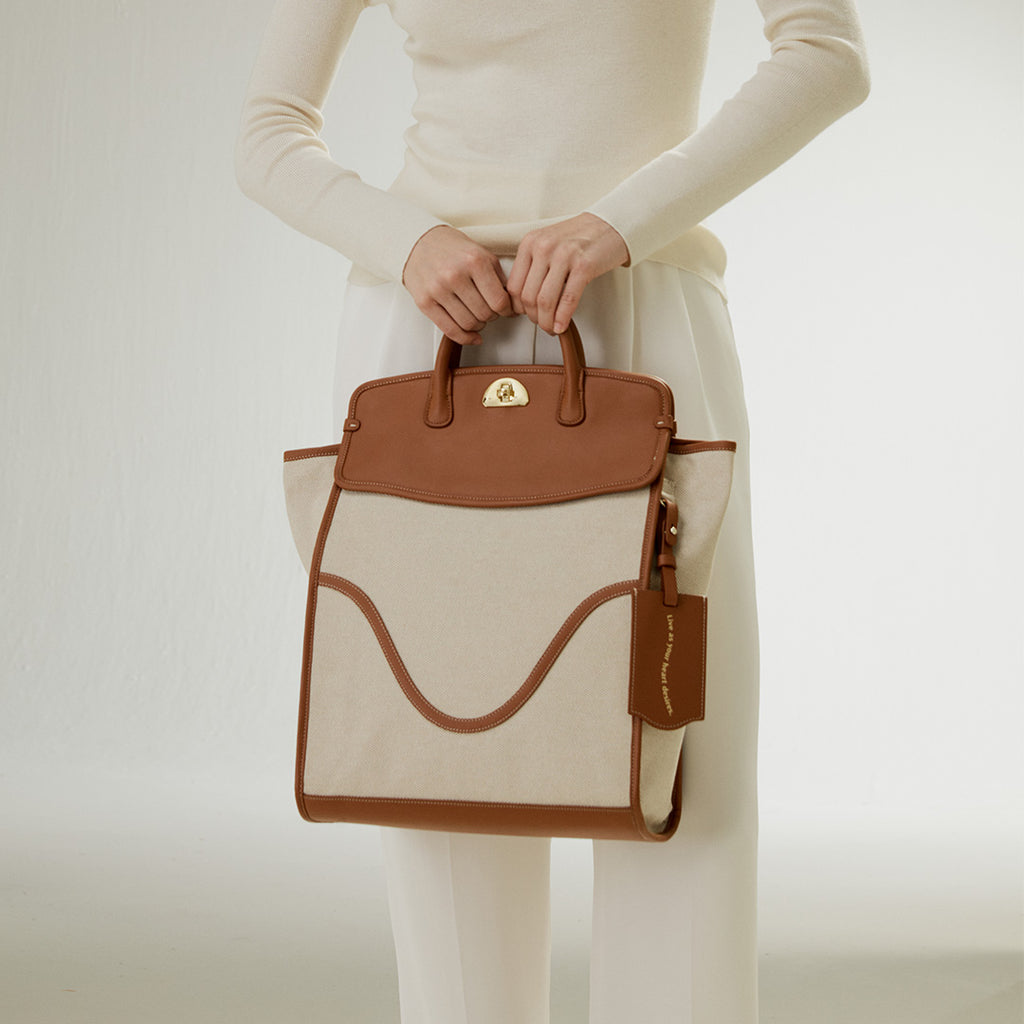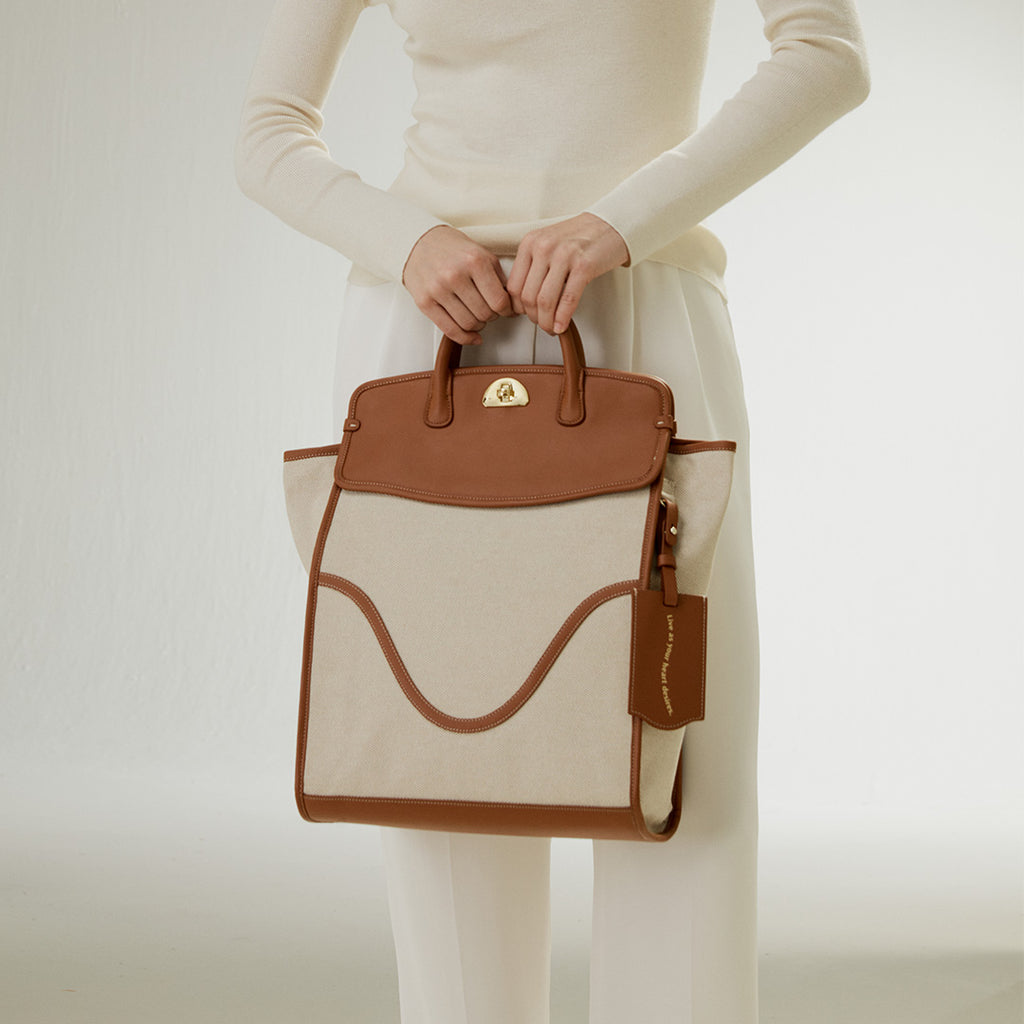 Coast Backpack
Coast Backpack offers you four stylish ways to carry and express yourself. Fits up to 14'' laptops, the spacious interior boasts a generous capacity to accommodate all your essentials. With the organizer system inside, you'll find perfect compartments and pockets for your phone, wallet, notebooks, and more. The large, convenient opening allows you to effortlessly access your belongings on the go. Despite its remarkable features, the Coast Backpack remains lightweight, allowing you to carry everything you need without adding unnecessary strain to your shoulders.
Designed with versatility, functionality, and durability in mind, this backpack is set to revolutionize the way you travel, commute, and explore. Rain or shine, the waterproof Coast Backpack has you covered.
Color / Material
Marble / Re-plastic Leather